Weekly Discounts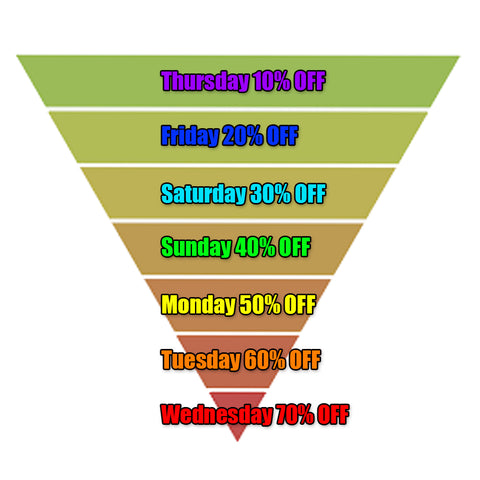 NT FAIRING Weekly Discounts
Start from Thursday 00:00 PST, each day of the week, discount rate will increase. 
From Thursday 10% off to Wednesday 70% off. But at the same time, chances the items sold out also increase.
Note, discount will end at Wednesday 21:00 PST. And new discounts will start again from Thursday 00:00 PST.
Good luck!
Please click BUY IT NOW to see discounted price.